Regular price
Sale price
$29.00 USD
Unit price
per
Sale
Sold out
Description
The Burning Rocket Night Light's burning jet of fire blasting it through the sky, will not only provide hours of fun but also create a soft diffused glow to ward off evil monsters lurking in the closet and under the bed.
Battery Life
The burning jet of fire is powered by a CR2032 battery which provides an average of 90 hours of illumination.
Size and Weight
69 x 77 x 170mm (WxDxH) Weight: 150g
Instructions
To replace the battery, simply unscrew the rocket body (white), while holding on to the landing gear (red). The CR2032 battery is secured by two M4 nuts.
View full details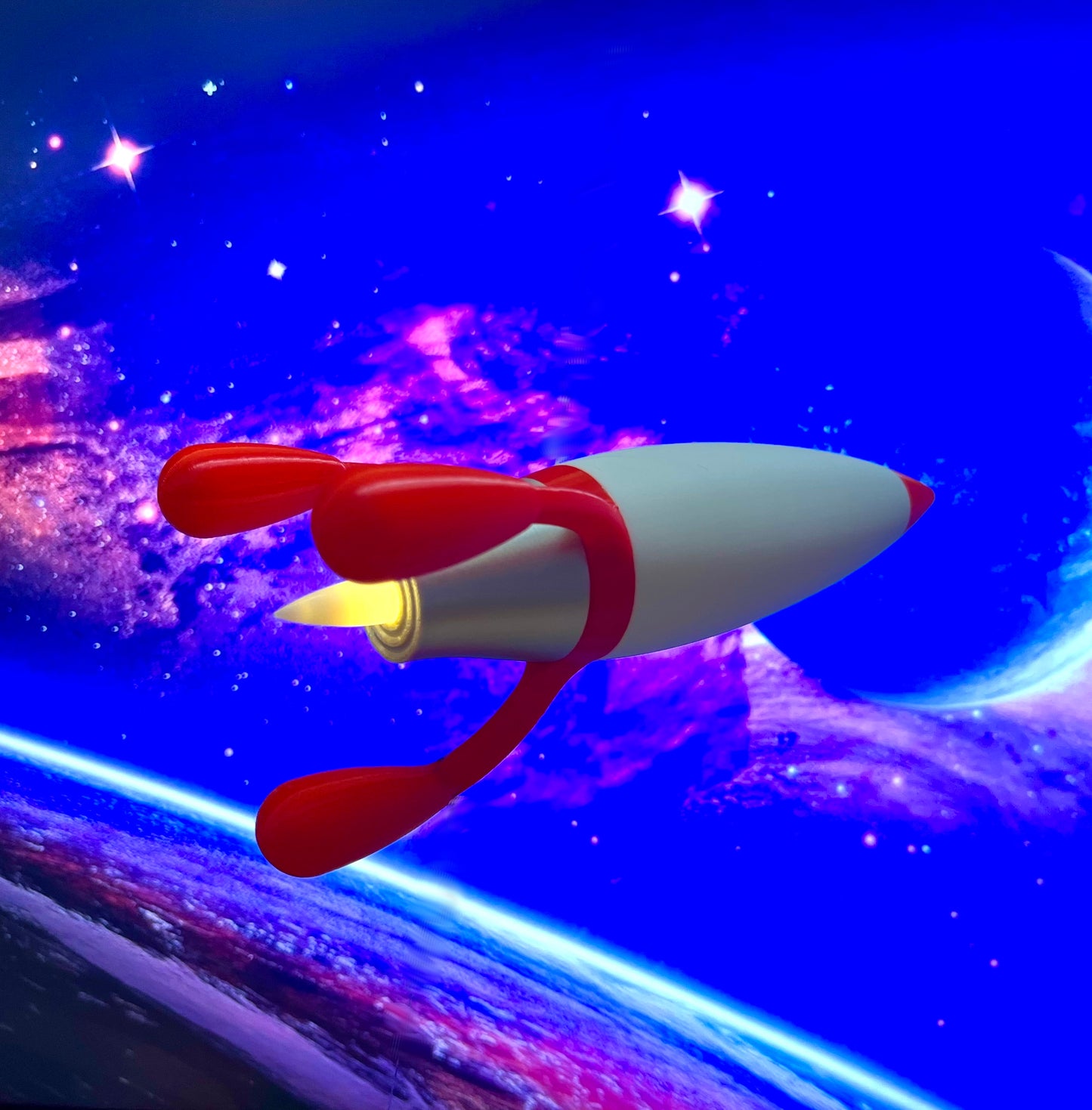 Made in Singapore

We do this through a business model calledmade on demand, where each product is made only when someone has purchased it, and made as near to this someone as possible. Effectively empowering us to eliminate warehousing and international shipping out of the retail equation, and stamping out the environmental impact of overproduction.

Learn More

Every Product is Unique

Every product will be made specifically for you, as such you may also prefer to have opportunity to choose a different colour or material than those listed here, if so please let us know and we will contact you once your order is placed.

As each object is 3D printed, the colour and surface finish of the final product shipped to you will vary from that of the item shown here and from one copy to another.

Learn More