Regular price
Sale price
$68.00 USD
Unit price
per
Sale
Sold out
Description
For his new collection, Martin Žampach uses a completely new approach to design: mathematics. Martin composed an algorithms to generate infinitely non-repeating geometries, and captured them in these five collections: Bubbles, Spirals, Towers, Waves and ZigZags.
Size and Weight
Small: 80 x 80 x 200mm (WxDxH)180g
Mediun: 90 x 90 x 230mm (WxDxH)210g

Bundle Promotion
Buy any 3 small vases of Martin Žampach's collection to enjoy a great discount:
 Small: 3 vases for S$ 200 (S$ 64 / ~25% off)
 Mediun: 3 vases for S$ 250 (S$ 74 / ~23% off)
The discount will be automatically applied at checkout.
View full details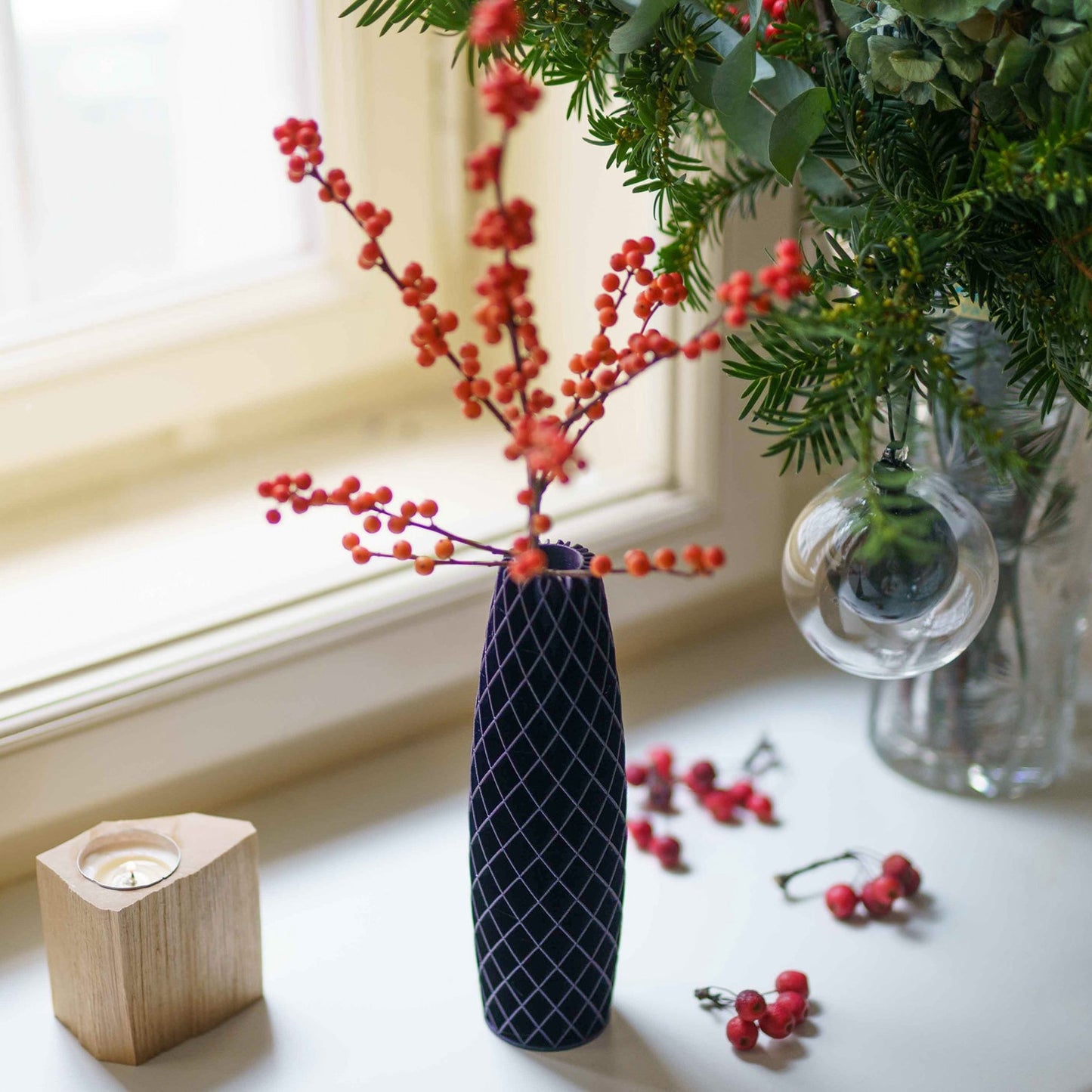 Made in Singapore

We do this through a business model calledmade on demand, where each product is made only when someone has purchased it, and made as near to this someone as possible. Effectively empowering us to eliminate warehousing and international shipping out of the retail equation, and stamping out the environmental impact of overproduction.

Learn More

Every Product is Unique

Every product will be made specifically for you, as such you may also prefer to have opportunity to choose a different colour or material than those listed here, if so please let us know and we will contact you once your order is placed.

As each object is 3D printed, the colour and surface finish of the final product shipped to you will vary from that of the item shown here and from one copy to another.

Learn More